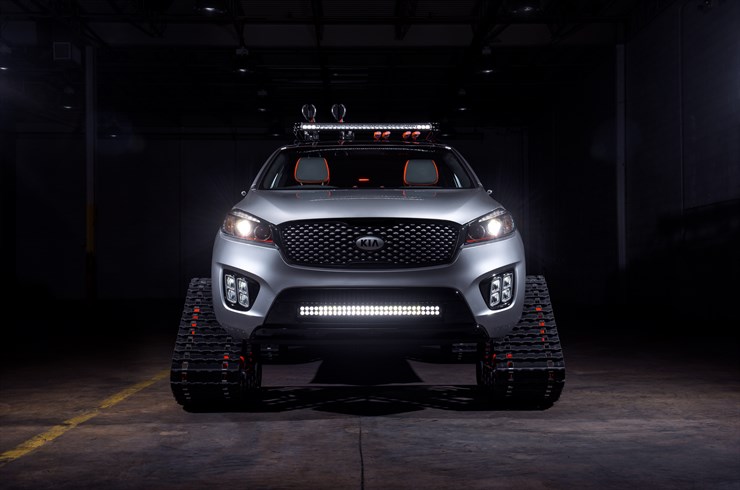 The 2016 Specialty Equipment Market Association (SEMA) show was notable for many reasons, but for the team at Kia of South Austin, the most important were the drool-worthy Kia models.
Four hand-built custom vehicles stole the show with their out-of-this-world customization and high-tech features.
Niro Triathlon
The new Kia Niro got an upgrade at the hands of master craftsmen at LGE-CTS Motorsports, who turned the hybrid into a crossover-utility vehicle that would be perfect for athletes. A custom bike rack, tool box, and tablet computer mount can be found at the rear of the vehicle. An ONEU safety laser bike lane light illuminates a laser LED road behind the vehicle, allowing the athlete to monitor speed, time, and distance while the Niro keeps pace autonomously.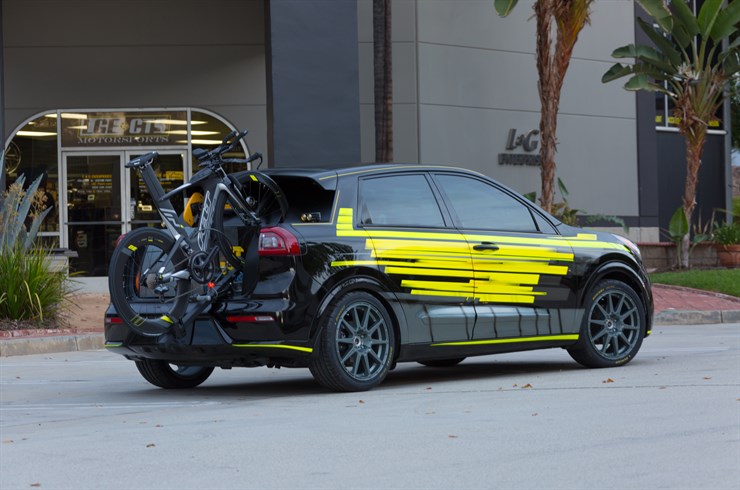 And because the team at LGE-CTS Motorsports knows how you feel after a strenuous race, they designed the interior to provide ultimate comfort. Since this model is capable of autonomous driving, the athlete can spend their time relaxing in a Human Touch zero gravity ergonomic reclining chair. There is also plenty of room for important supplies and attire, as well as a portable shower for post-race clean-up.
School of Rock Sedona
Get ready to jam out. This model was created with School of Rock, a leader in music education, and features a recording studio, a place to relax, and completely autonomous technology. Of course, the remodeling didn't eliminate the features that earned the Sedona the IIHS Top Safety Pick+ and NHTSA 5-Star rating. Parents can rest assured that while their children are rocking, they'll be rolling to their next destination in complete safety.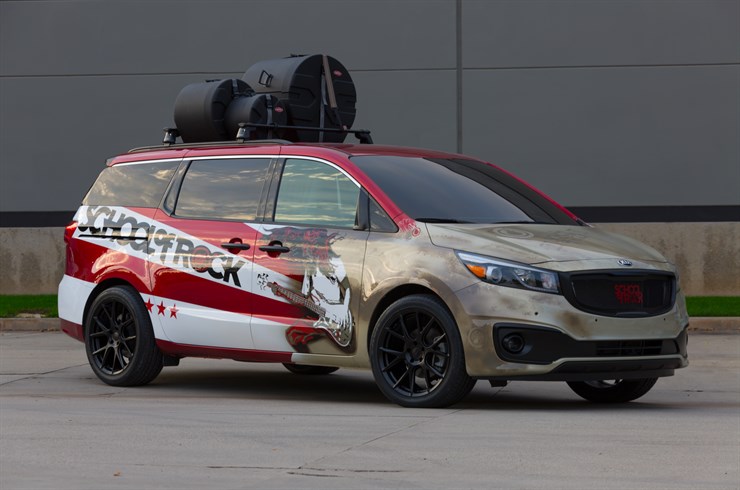 Inside sits a digital mixing board, dual flat-screen monitors for recording, boom mic, sound-studio-quality acoustic foam panels, and amps. The roof boasts plenty of storage for instruments, as well as a red "RECORDING" light that illuminates during a session.
Sorento Ski Gondola
If skiing is a hobby of yours, the Ski Gondola is probably something you've dreamed about for years. Built by LUX Motorwerks, this model was built to make small work of snow and ice. Dominator Rubber Trackers, a custom metal roof rack, and silver and orange LED light bars adorn the exterior, while custom door panels, unique dash and center console, and black and orange leather can be found inside.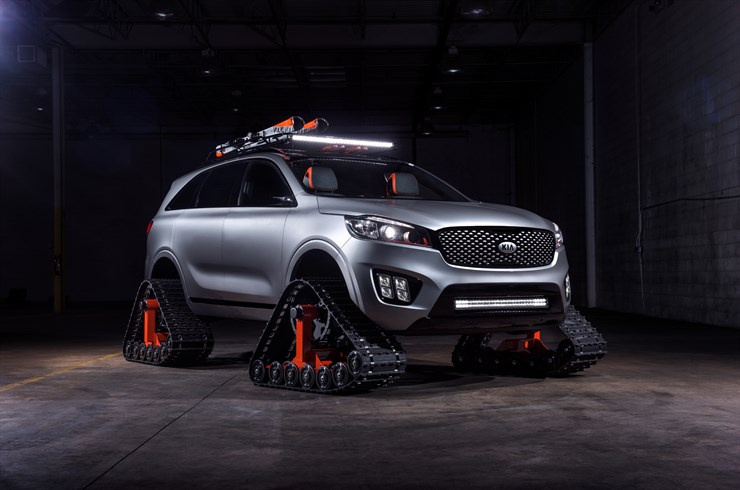 A durable waterproof treatment is also included throughout the interior to protect against snow and ice that makes its way inside.
Soul First Class
This vehicle was built for relaxing in between off-site meetings or while on trips out of town. You won't find a steering wheel inside, only rear-facing seats, a 40-inch Samsung LED TV connected to a Mac mini computer system, premium audio speakers, white and gray leather, and gray wood flooring.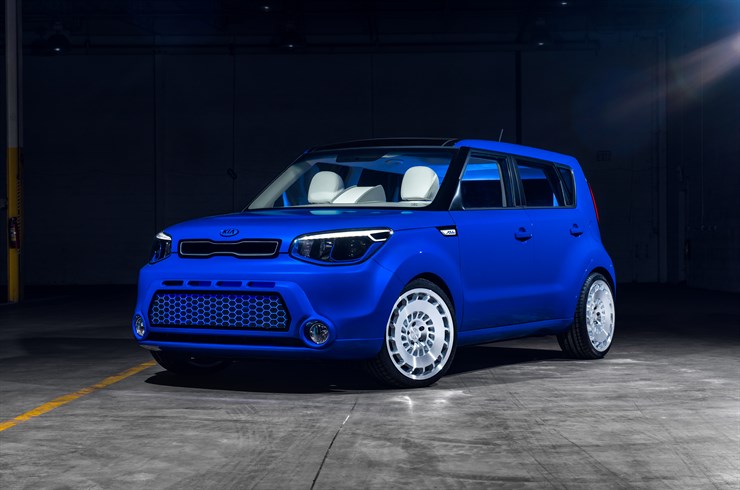 Lux Blue paint, 19-inch Rotiform Monoblock CCV wheels, and modified grilles provide a modern look to the exterior.
---
Without a doubt, Kia Motor Company stole the spotlight during this year's SEMA show. These insane custom concepts drew many auto enthusiasts, but one of the biggest draws was the showcasing of the Kia Telluride, which made its appearance after a well-received showing at the North American International Auto Show.
While these builds are entirely custom and not available for purchase, the team at Kia of South Austin is excited to see the level of enthusiasm surrounding the Kia brand. These concepts were based on some of the most popular Kia models, which are already packed with plenty of technology on their own.
Visit us today to experience these popular Kia vehicles, and as always, don't hesitate to contact us with any questions.
Kia of South Austin: 5306 IH 35 South, Austin, TX 78745
Image Credit: Kia Motor Company